At one time, learning the steps to build a website for your business was optional. Now it's essential.
A whopping 97 respondents to one survey said they searched for local businesses online. Even if you have a brick-and-mortar store, you can't get away with just your storefront.
That brings us to today's topic: The specific steps to build a website. It's not as complicated as you might think, but it does require a good strategy.
Let's take a look at the most important things to consider as you build your own website, from the domain and web host to the content you put on your site.
Common Website Building Questions
If you've never learned the steps to build a website, you're probably full of questions. You want as much information as possible, but you don't want to feel overloaded with the tech details.
Totally understandable.
I'm going to answer the questions I hear most often on the right steps to build a website so you don't have to seek them out elsewhere.
Can I Create My Own Website?
In a word: Absolutely. Today's web hosting makes building a website so easy that even a small child could figure it out — assuming he or she got hold of Mom's or Dad's credit card information.
You might run into some stumbling blocks. Maybe your preferred domain isn't available, or perhaps you struggle to decide between two great web hosts. Those are easily resolved, though.
The question isn't, "Can I create my own website?" It's "How soon should I start?" And the answer is, "Immediately."
Is it Complicated to Build a Website For My Business?
You can make building a website for your business as simple or as complex as you want. For instance, if you're building a huge e-commerce site with lots of interactive features, it will be complicated.
However, in that case, you'll likely hire a software development team for the job. Complicated websites typically take one year or longer to build. Another option worth considering is utilizing a no-code website builder, enabling you to craft and personalize websites without requiring any coding expertise. The market offers a variety of website builders, catering to specific needs such as church website builders and those tailored for e-commerce businesses.
For a simple website, though, you shouldn't have much trouble. It's very simple to set up these websites, and you can always add more complex bells and whistles later. For example, when it comes to real estate web design, the time taken to build and design a website can vary depending on the complexity of the project and the level of customization required. The same goes for building a church website or any other custom sites with certain personalization requirements.
How Long Does it Take to Build a Website?
You're going to hate me for this answer: It depends.
According to an expert in web design, a professionally built website will take a minimum of 14 weeks to build. It depends on how soon your design team can start, how many pages your site will have, and tons of other details.
You can build a website on your own, though. And it might take less than two hours. Just buy a domain name and web hosting, install WordPress, and pick out a free theme. From there, you just have to populate it with content.
Don't worry. We'll get into that more later.
Can I Make Money With My Website?
Anyone can make money with a website. Notice I didn't say from a website.
Websites themselves aren't ATMs. You can't just throw up a site and start collecting cash.
A website is just like a brick-and-mortar store. It's your place of business. Whether you make money depends on several factors, including the quality of your product or service and how well you market your website to your target audience.
Again, I'll get into detail later. Just know that building a website doesn't automatically mean you have a viable business. That takes a bit more work.
What Are The 5 Steps to Build A Website?
If you're interested in building a website, I've come up with five simple steps to help you get there. When you boil it down to an easy blueprint, the process becomes far less intimidating.
Step 1 To Build a Website — Website Hosting
You need web hosting before you can build a website. Many shared hosting services, such as Bluehost and HostGator, are extremely easy to use and make learning the steps to build a website a breeze.
You should choose your web host based on the services it offers and its reviews online. I recommend going with the well-known web hosts, though, because you want to know it'll stick around for many years to come.
Can I Host My Website For Free?
You can host your website for free if you choose a service like Blogger or WordPress.com. These sites let you build a website on top of their websites. In other words, you don't get your own domain name. It looks like this:
mywebsite.blogspot.com or mywebsite.wordpress.com.
The same goes for Tumblr, Wix, and similar services.
I always advise against getting your web hosting for free. It sounds like a great deal — free website — but you'll have to give up a lot of freedom in the bargain.
Free Website Hosting Drawbacks
As I said, I'm not a fan of free web hosting. Many people start with it, then want to port over their content to a paid hosting package. It's a pain in the you-know-what.
Considering that web hosting can cost you as little as $3 or $4 per month — that's $0.13 per day max — it's better to get a paid hosting package from the beginning.
If you're thinking about free web hosting, make sure you take into account these common drawbacks:
You're given limits on storage space for content, including text, images, and videos.
Most free web hosts display ads on your website — for their income, not yours.
You have to abide by any content limitations the host imposes.
Bandwidth limitations restrict how many visitors can come to your site.
Many operate on freemium models, which means you have to pay anyway if you want to customize your site or add extras.
Factors To Keep In Mind When Choosing Hosting Services For Your Website
When you're just learning the steps to build a website, you might not know what factors are most important. Some of the jargon might sound like a foreign language, so you need the straight facts.
When evaluating web hosts, the following questions are essential to answer. They'll determine your future website's performance.
How Fast Does Your Host Load Your Site?
How Good and Fast Is Customer Service?
Does it Offers Uptime Guarantees?
A fast-loading page allows people to access your site quicker. Good customer service enables you to get answers when you need them, and uptime guarantees help guard against downtime — times when your website is offline or unavailable for any reason related to your host.
Step 2 To Build a Website — Register Your Website Domain Name
Your domain name is how people will access your site. It's the series of characters someone enters into the browser bar to access a site directly.
For instance, our domain name is www.hellobar.com
If you type it into your browser bar, you'll land on our site. Every website needs a domain name so people can find it on the web.
What is a Website Domain Name?
A website domain name is a series of characters followed by a TLD, or top-level domain, like .com, .net, .org, or .gov. Most people prefer .com TLDs because they're the most common and the easiest to remember, but they're also the hardest to register.
When you visit a web host, such as Bluehost, you can check to see whether your desired domain name is available. If it's not, the host will usually suggest alternatives.
Clearly, HelloBar.com is taken. The suggestions aren't really on par, but you get the picture.
How Much Does a Domain Name Usually Cost?
You can buy domain names outright or bundle your purchase with a web hosting package. The latter is usually the least expensive.
For instance, right now, Bluehost is offering a special for web hosting for $3.95 per month.
You get a free domain name with the package as well as a free SSL certificate, one-click WordPress installation, and 24/7 customer support. Sounds good, right?
If you decide to buy a domain name separately, the cost can range from around $30 to more than $20,000. Hot domain names — generally short, keyword-rich domains with .com TLDs — can go for extraordinarily high prices. People bought up those domains so they could profit from them?
My advice? Bundle your domain with your web hosting and choose an available domain at a reasonable price.
Tips to Choose a Great Domain Name and How to Check Domain Availability
Your domain name is essentially the start of your brand. For instance, HelloBar.com tells people what we offer as our service. It's also friendly, short, and memorable.
If you're a one-[wo]man show, you might use your name as your website domain name. That's what Steve Pavlina did when setting up his popular personal development website. His domain is StevePavlina.com.
The same goes for marketer extraordinaire Seth Godin. He's an enterprise unto himself, but his website domain is his name: SethGodin.com.
If you have an established business, the process gets more difficult. You might have to add words to your domain name, spell your business differently, or choose a less-desirable TLD.
Let's say you want to use your name as your domain name. That's reasonable. You type it into the search bar at Bluehost and discover it's taken.
Uh-oh. But all hope is not lost.
Maybe you're a professional photographer. By adding a photography-related keyword to your domain, you can potentially rank higher for specific searches. Plus, it's more likely to be available.
When I search MikeKamoPhotography.com, it's available. Whew! Saved the day.
Step 3 To Build a Website — Plan How You Will Build Your Website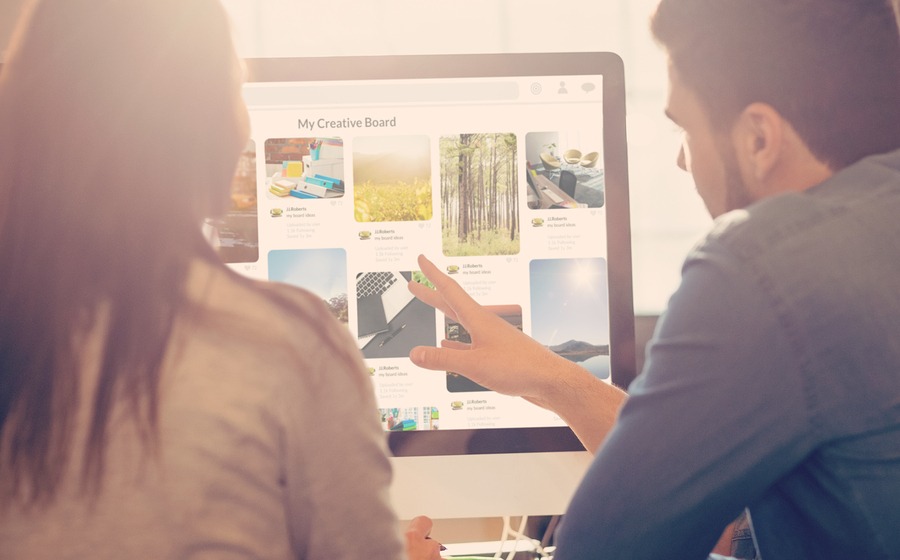 There are lots of free and premium tools out there to help you learn the steps to build your website easily and with few frustrations.
For instance, if you install WordPress on your website, you have an instant content management system, or CMS. But you need a theme to make your website attractive.
Premium themes from companies like StudioPress and ElegantThemes are popular choices. You have to pay, but you get more features.
Alternatively, check out the WordPress theme directory. If offers hundreds of thousands of free options.
What Kind of Website Do You Need?
Lots of different types of websites exist. You might want an e-commerce, portfolio, service business, or blog website. All of these can be achieved within the WordPress framework, albeit sometimes with plugins and other extras.
My advice is to come up with a strategy for the steps to build a website from the ground up. If you know what features you need in advance, you'll save yourself a ton of headaches later.
For instance, if you're selling products, you need a WordPress theme that's geared toward e-commerce. That way, you can set up attractive product pages and usher customers through the checkout process.
How Do You Want People to Navigate Your Website?
Navigation can make or break a website. Without clear navigation, people don't know what to do when they arrive at your site.
It's like trying to find a friend's house with inadequate directions. Instead of giving you an address you can plug into your GPS system, he or she says, "Turn right at the Circle K, left at the red house with the blue door, and another left onto the cul-de-sac. I'm the house with all the yard art in front."
Not too specific, right? You're likely to be frustrated before you knock on your friend's door.
Don't do that to your website visitors. Use a top or side navigation system that links to your main pages: Home, About, Contact, Blog, Products, Services, etc.
Content is King — Plan Your Website Content Strategy
Now you need to know what kind of content you want on your website. Are you creating a blog? If so, what topics will you cover? Do you plan to sell products or services? If so, what information will you provide to persuade your customers.
Get all this information planned out in advance. It will make learning the steps to build a website far less stressful.
Step 4 To Build a Website — Actually Building and Designing Your Website
Now we get to the fun part: Actually building and designing your website. It sounds scary, but I'm going to walk you through it.
A friend of mine recently got an idea for a business he wanted to start. Within 24 hours, he had a fully functional website up and running. That's an extreme example, but it happens every day.
If you don't have any experience with launching a website, you might need more time. There's nothing wrong with that. In fact, if you force yourself to slow down and carefully consider your decisions, your website will be better for it.
Choose What Platform Will Fit Your Needs Best
You need a platform for your website. After you get a domain name and web hosting, you essentially have a blank space on the web. That's hardly useful.
I've mentioned WordPress several times in this article because it's my favorite CMS. For one thing, it's free and open source. You don't have to pay for anything. For another, it's updated regularly with more features and better SEO.
You might decide you like Squarespace better. Or perhaps you go with Shopify or Experro because you're primarily concerned with e-commerce. Those are fine choices, too.
Step 5 To Build a Website — Launching, Promoting, and Making Money with Your Website
You've built your website, but will they come? Not without some additional work on your part.
There are 200 million active websites today.
That's a ton of information and content. You're just one website, so how do you attract visitors and convert them into customers?
Essentially, your success hinges on how well your website operates and whether or not your pages appear in the search engines.
Create Awesome Content to Attract Website Visitors
It all starts with content. The more, the better. But don't just slap words on a page and call it a day. Your content needs to solve a problem, inspire your audience, or provide some other source of value.
Peruse the Hello Bar blog for inspiration. We cover topics related to online marketing, conversion rate optimization, and optimizing websites. Why? Because those are the issues our customers face.
It's extremely strategic.
Let's say you're a photographer. You might share content about how to compose good landscape shots, adjust the settings on your camera, or use post-processing software. All good topics.
You could also write articles about how to choose a photographer. After all, you want them to choose you, right?
Share Your New Content On Social Media to Generate Traffic To Your Website
After you create content, publish it on your site and share it widely. Social media is your friend.
The more you share your content, the more traffic you'll get. Some of that traffic will never buy from you, but that's okay. You're focusing on the customers who will convert.
Create an Amazing Lead Magnet to Offer Your Website Visitors
One way to get your business off to a great start online is to start collecting email addresses. This is called email lead generation.
To convince people to give up their contact information, you need a lead magnet. This is an item of some value, such as a free cheatsheet or e-book, that people get in exchange for signing up for your email list.
Create a Sales Funnel for Your Website to Start Generating Money
Your sales funnel illustrates how website visitors turn into customers. It maps the journey they take from initial brand awareness to purchase.
People don't usually buy from a business the first time they visit a website. They follow the company on social, look for online reviews, and compare the product or service to its competition.
Your goal is to keep bringing those visitors back so they eventually convert on your offer. It's called lead nurturing, and it works extremely well when done properly.
Use Hello Bar's Awesome Popups to Grow Your Website Email List
Hello Bar allows you to quickly design and push live an exit popup for email collection. Also called an exit intent popup or page takeover, this popup appears just before a visitor tries to leave your site.
Call it a last-ditch effort to grow your email list.
A great exit popup might look something like this:
You're advertising something of value that your visitors can download for free. You get a lead in the process.
Constantly A/B Test Your Website Headlines and Calls to Action to Increase Conversions
The two most important features on your website are your headlines and calls to action. Headline writing is a skill. You learn to write better headlines with practice and experimentation.
The same goes for writing call-to-action phrases. You want people to click on your CTAs to boost conversions and sales.
A call to action should stand out on your website. In the exit intent popup example above, my CTA is "Send Me My Book!" Notice that I chose a bold orange color that makes it pop. Since it's the only orange element on the page, people will find themselves naturally drawn to it. Plus, putting your CTA on a button, as above, makes it obvious that people should click.
Calls to action
Conclusion
Do you feel like you know the right steps to build a website now? The above article provides a simple but effective blueprint for building a slam-dunk website.
Now it's time to do the work. Select your web hosting provider, choose a domain name, select a CMS, and build a strategy.
Once you've done that, start putting content on the site. Share your content widely and begin collecting email addresses. The more, the merrier.
Use Hello Bar to skyrocket your lead generation strategies by adding exit popups and other sliders and bars to your site. Make people pay attention to your offers.
It sounds like a lot of work, but learning the steps to build a website can prove valuable for your entire career. You might decide to build other websites in the future, in which case you already have experience and knowledge.
Go forth and create websites!
What's your best hack for creating websites?